Hello everyone,
Today I am sharing with you what will be my last entry for 2022. During these last weeks I have been doing several tests with my new printer so that I could make parts as crisp and as best as possible.
So far, the results are good, but I am still working on obtaining a bit more detail and understanding a bit better what this new type of printer needs for it to work at its best.
Below you can find some photos of the actual printed parts for the B747-8F/-400F. These were printed in different rounds and I picked up the ones that gave me the best results (so far). I need to adjust a couple things from the front plate. The deck portion is not going to be this short, I wanted to see how the overall detail would look like for the rest of the deck.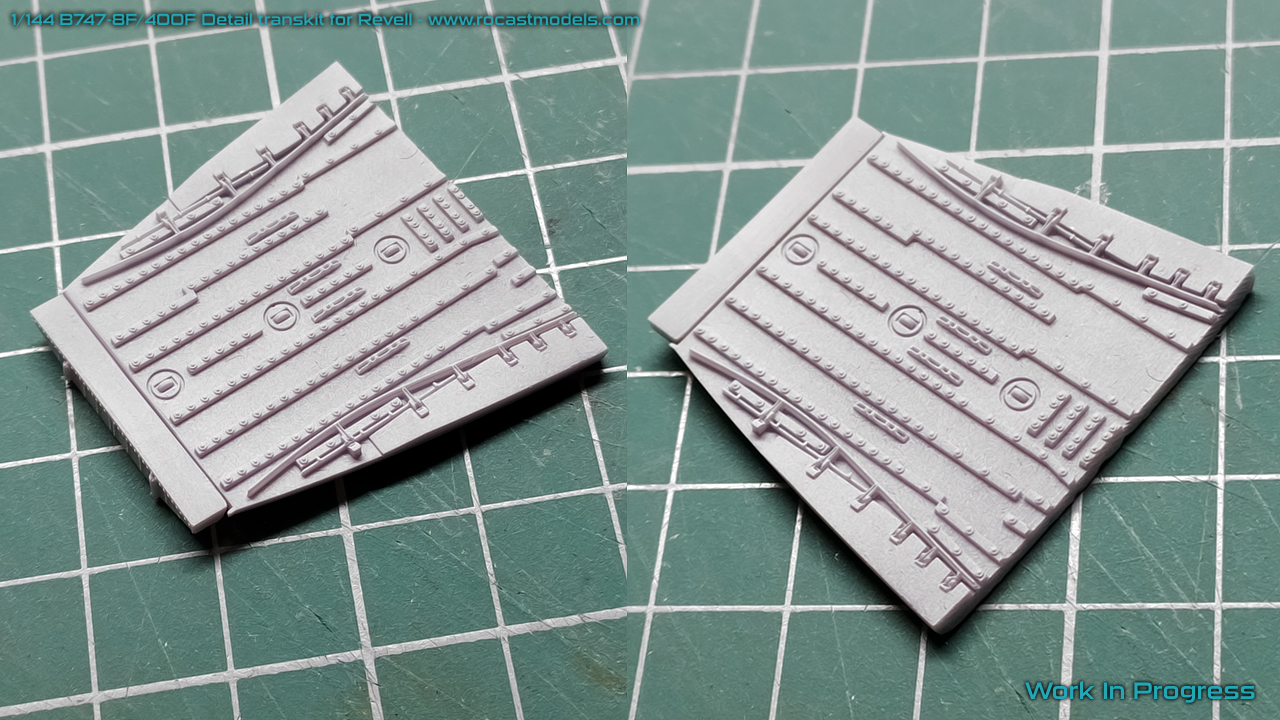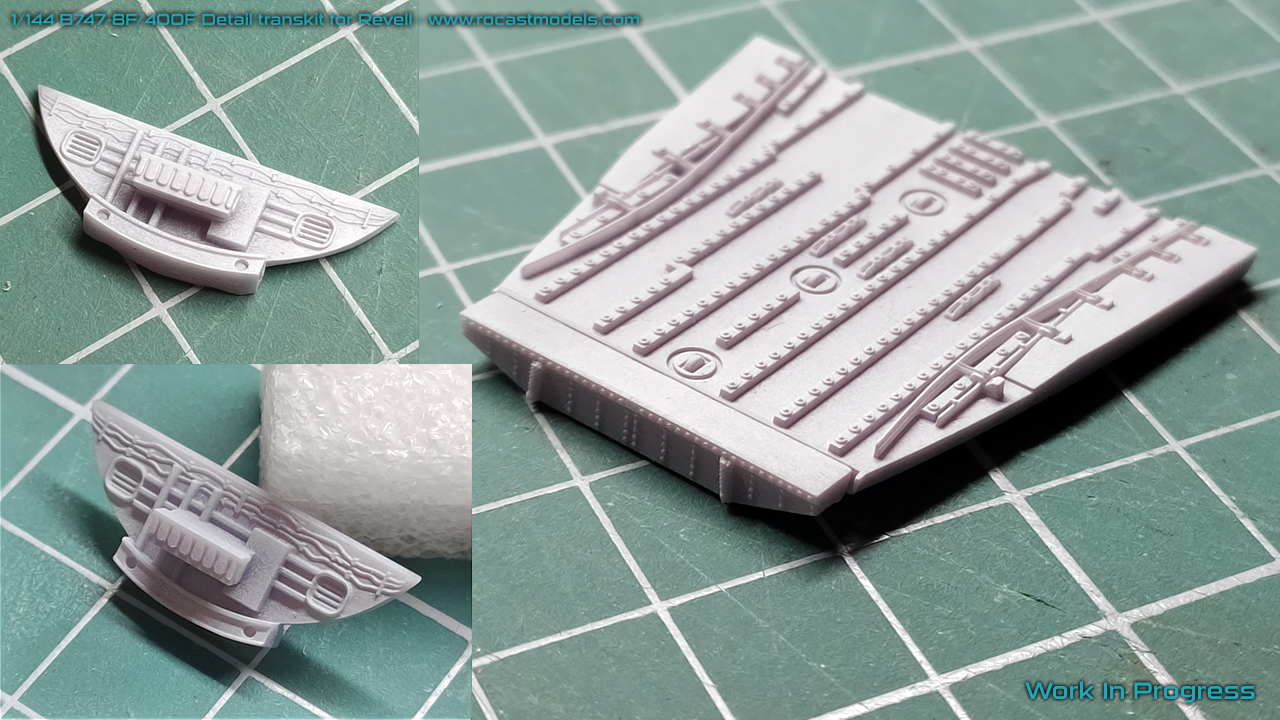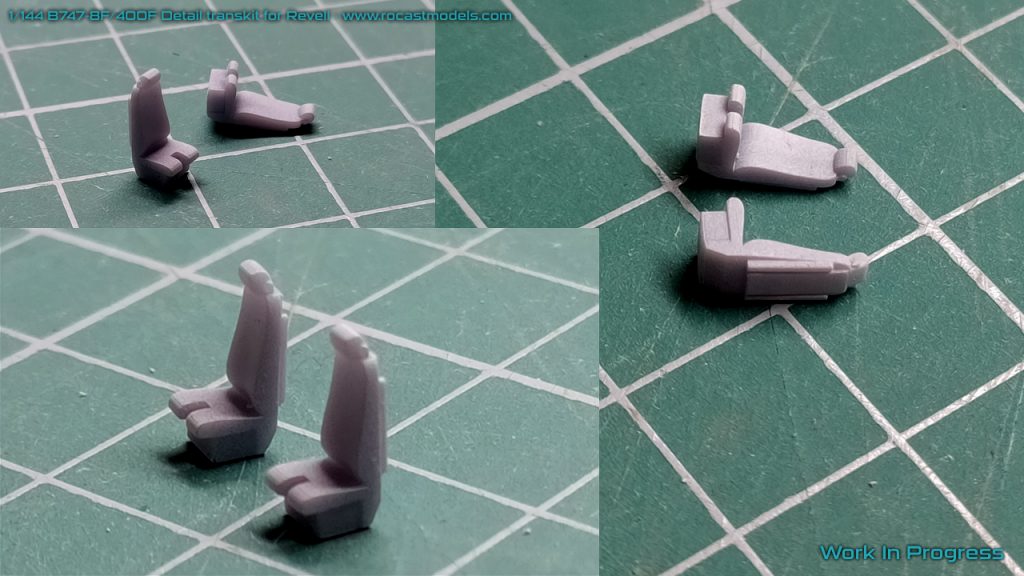 I wanted to test-print more parts, specially the cockpit and upper deck details, but I have been focused on trying to get the most of the new printer, so tests continue, not only to test each part, but also to try to make them as crisp as possible.
I haven't mentioned much about the -400F version yet, but I know it is not going to be a quick thing to do. During the process I have learned several things, some as curious as the windows on the main deck side cargo door. The -400F has all its windows (plugged) on it, this was done for the combis, therefore, Boeing decided it was best to have one type of side door and just plug or cover these for the -400F version. This was not the case for the B747-8F which structurally has only one window. Also, the main deck of the -400F is different from the -8F, so there are going to be a lot of things to keep your eyes on.
I usually write about what I would like to make for next year, or which projects I plan. This year I won't be making this list, which sometimes may become a "wish list". So in general, next year it will be about a couple of long term projects, and smaller ones in order to keep the business running. The larger projects will be the B747-8F/-400F cargo detail set and the 1/12 B737NG cockpit. The B747-8F I aim to complete it around mid 2023, if I can finish it by then, there is going to be another long-term project which I will announce then.
For "smaller" projects, there will be new GSE, from "simpler" ones to more complex ones such as a fuel truck, which would be a big goal for me to achieve. I also look forward to new figures for the airport dioramas.
Not to forget the 1/200 GSE, I plan to work on these right from the start of 2023, they were meant to be released in December, but because I still don't have the new printer quite set up yet, I keep learning to make these parts as best as possible.
This is all for me for this 2022, I want to give a big thanks to all of you for the enormous support. From my part, I promise to keep doing my best and make these projects as best as I possibly can.

Wish you all the best of health and happiness, I'll be back next month!
Guillem