Hello everyone,
It has been quite some time since my last post, but I have been working on the A350 that I wanted to build prior launching the new online store.
This project is serving as an example for a guide that I am currently writing where I explain tips form errors I learned in the past on painting and decaling, and also to test/show some of the decals we have been working on.
This is a photo of the decaling process, I am hoping to apply the final clear coat this weekend, so it will be finished soon.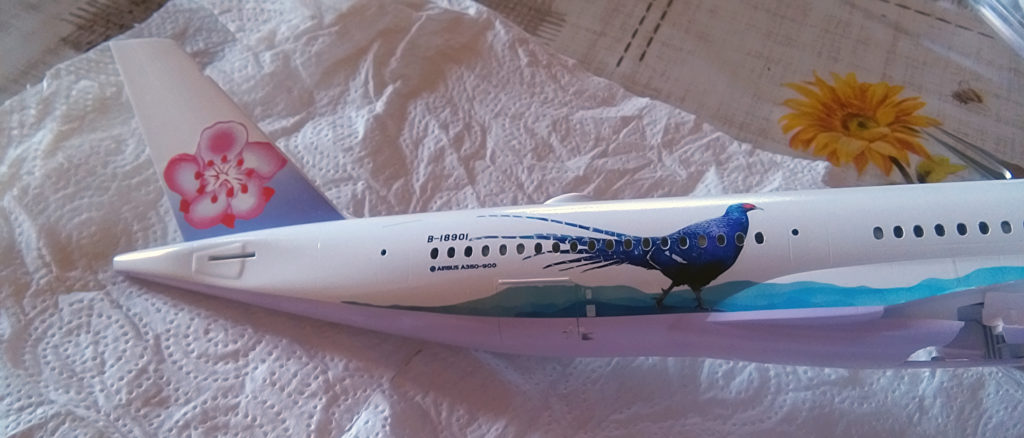 The store is being fine tuned even more, tests have been done with good results and there has been a lot of artwork adjustments for the decals recently. Material is still on the way, but I keep my plan of opening the new store during the second week of this month.
Best wishes,
Guillem