Hi everyone,
I am finally able to share some of the promotional photos of the 1/144 passengers figure set that will be available from tomorrow.
It has been a challenge for me, work does not end with these because each one has to be precision-cut individually as these are not like the injection plastic figures, making this process somewhat a bit tedious and time consuming, however, I got used to it.
I haven't decided a final price for them yet, it may be odd, but I want to be realistic and consider all factors. I have been thinking of releasing a smaller set, but… when passengers are boarding an airplane, I guess there are not just a few (with the exception now of the Covid-19).
I wanted the scene to be realistic, and therefore I wanted to make this set with a reasonable number of people. They vary from each other; a mom hand in hand with her son, a teenager checking her phone, other taking a photo of the aircraft, a flight attendant and a flight dispatcher/airport worker welcoming the passengers etc.
This set is particularly useful for a "retracted" stairs position, although I haven't checked, it may be a bit sparse with the stairs fully rised, so I may make another set which will include more walking upstairs passengers. A different set will be made for more realism if you are making a double gate airport diorama or a scene where passengers are boarding from two stairs trucks.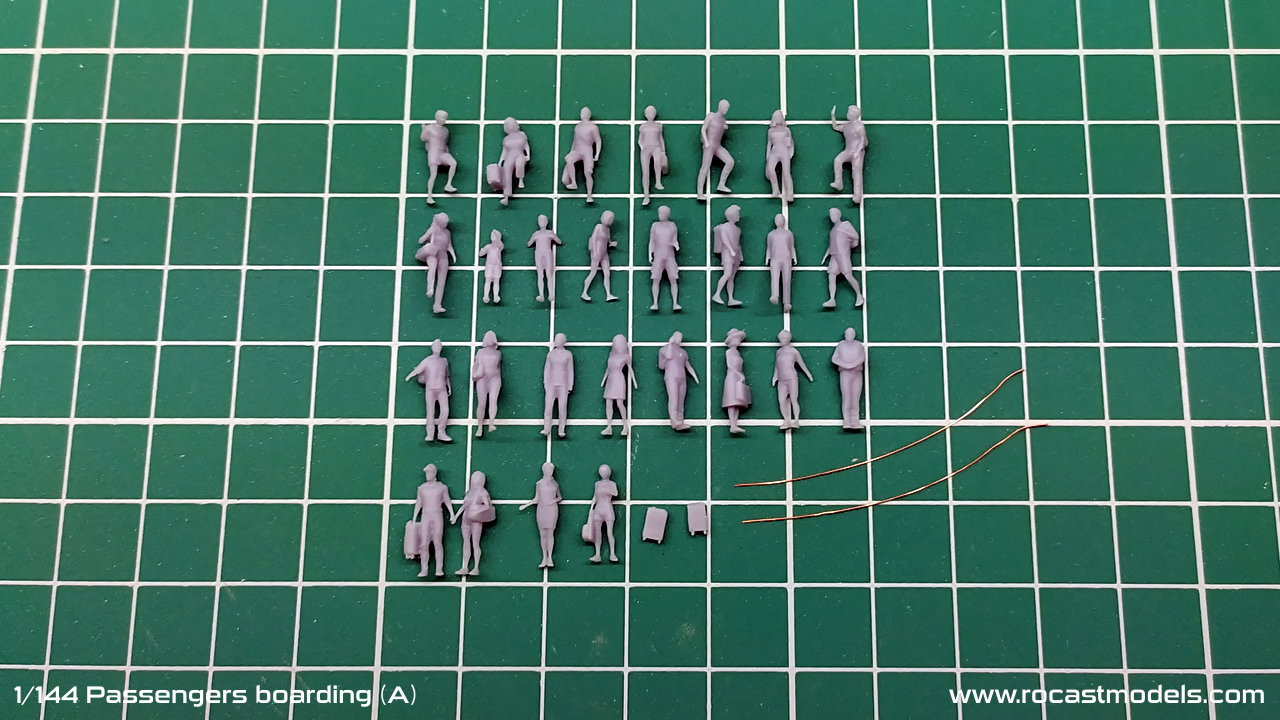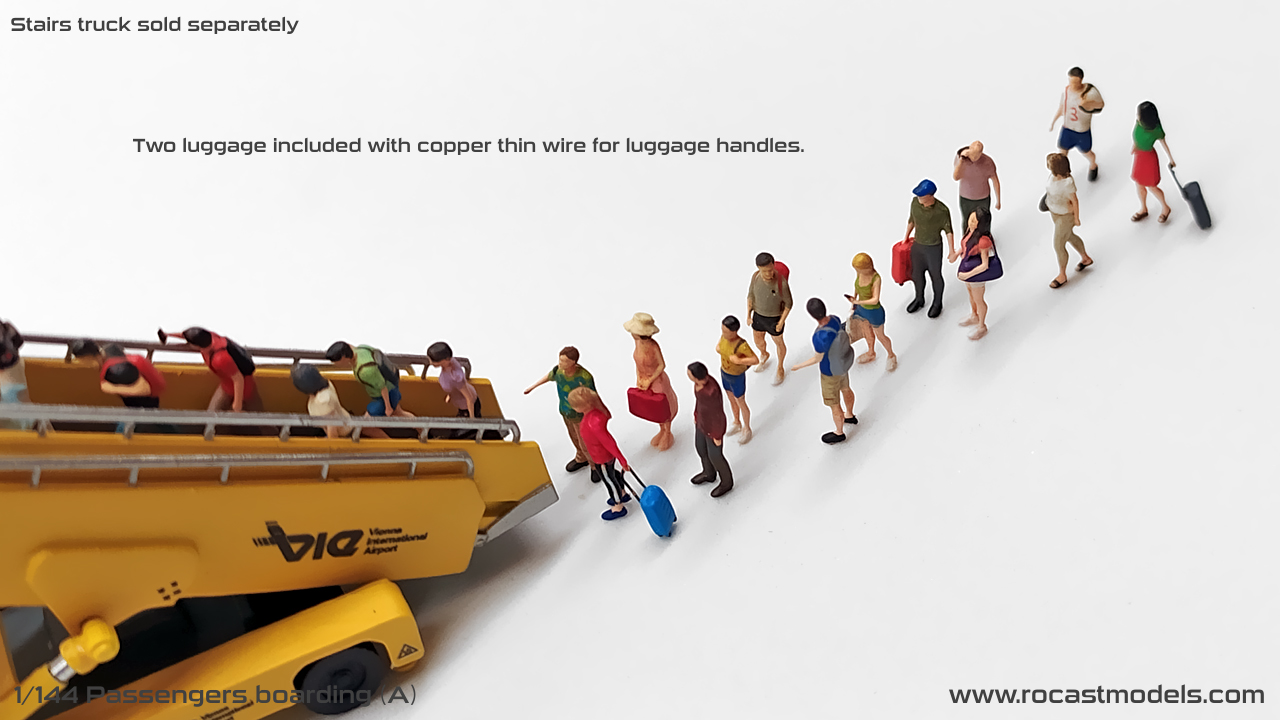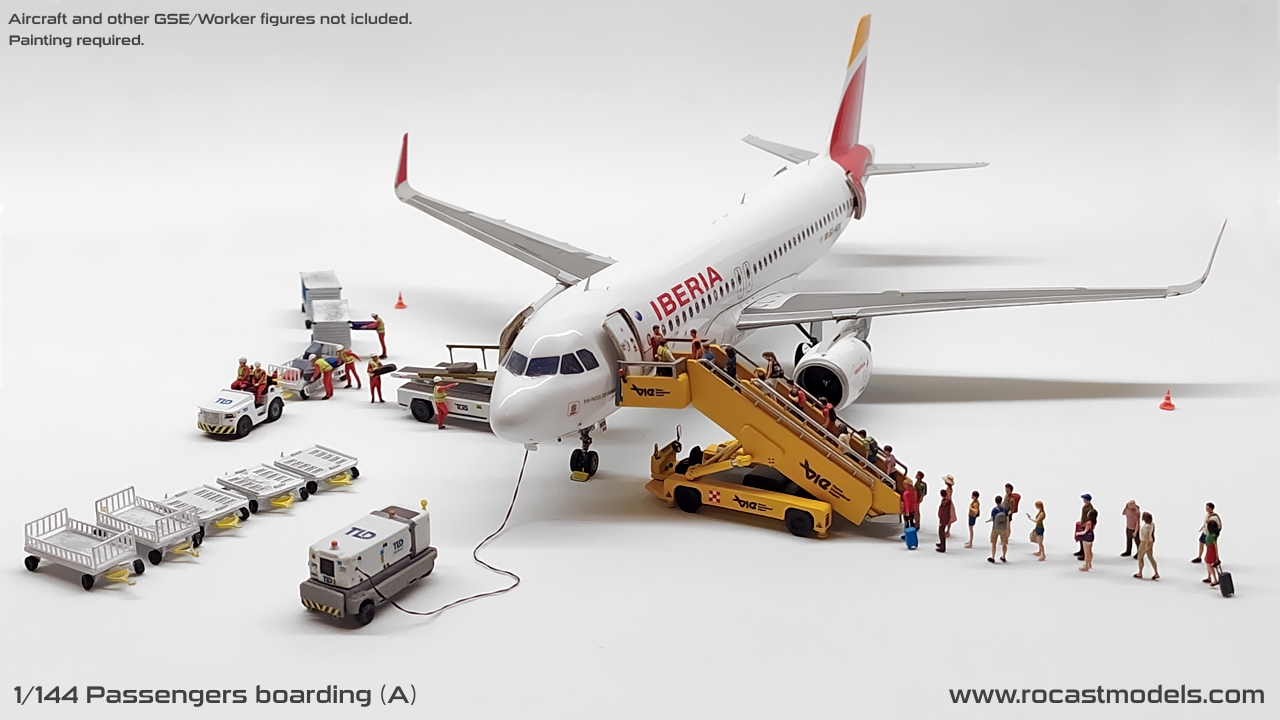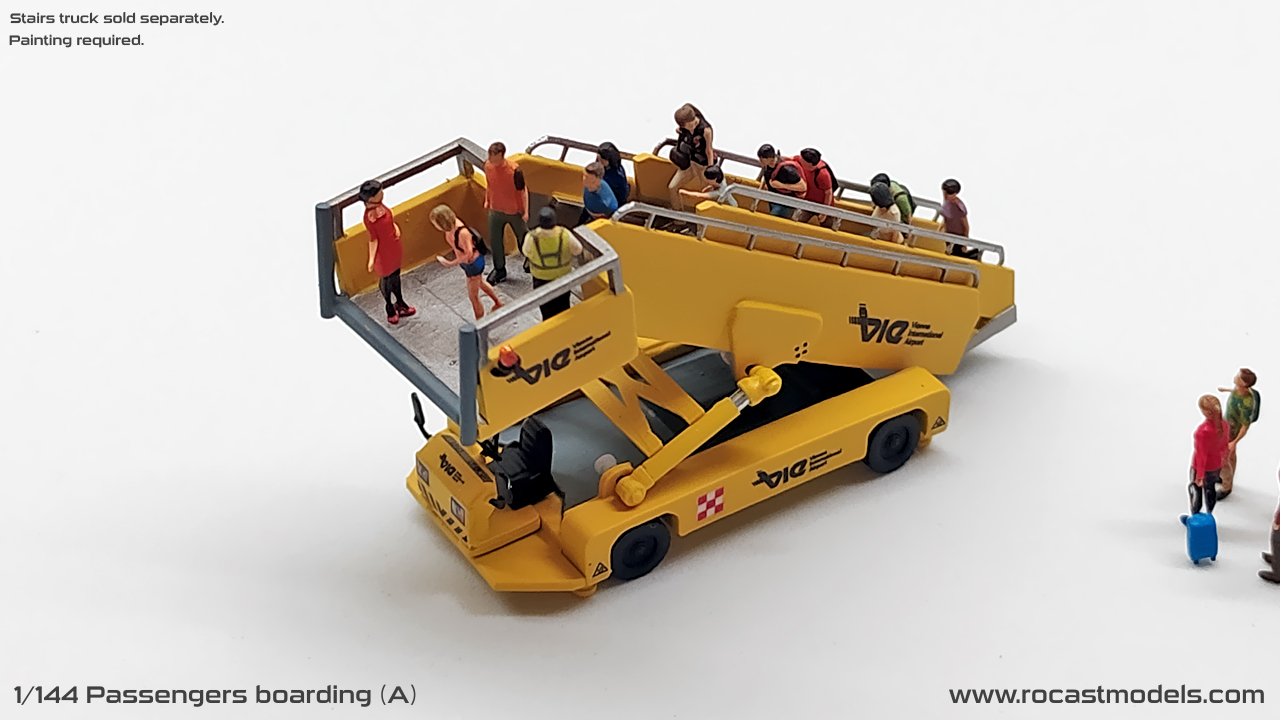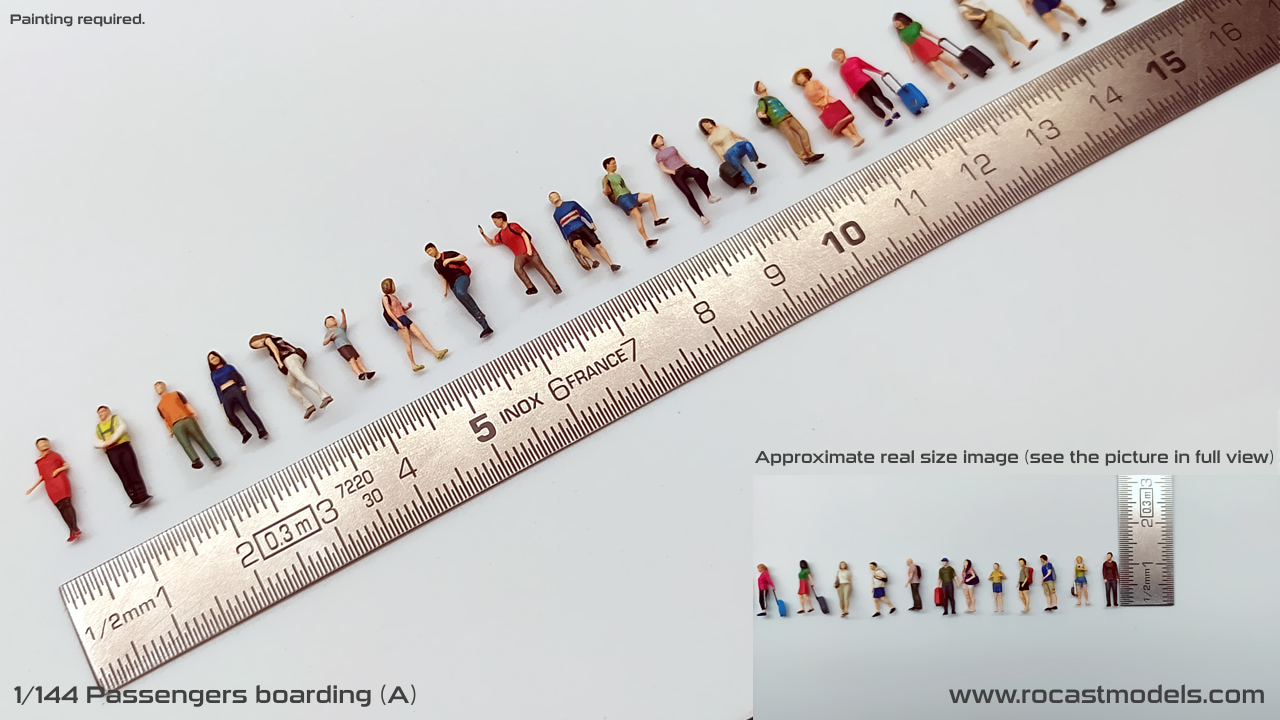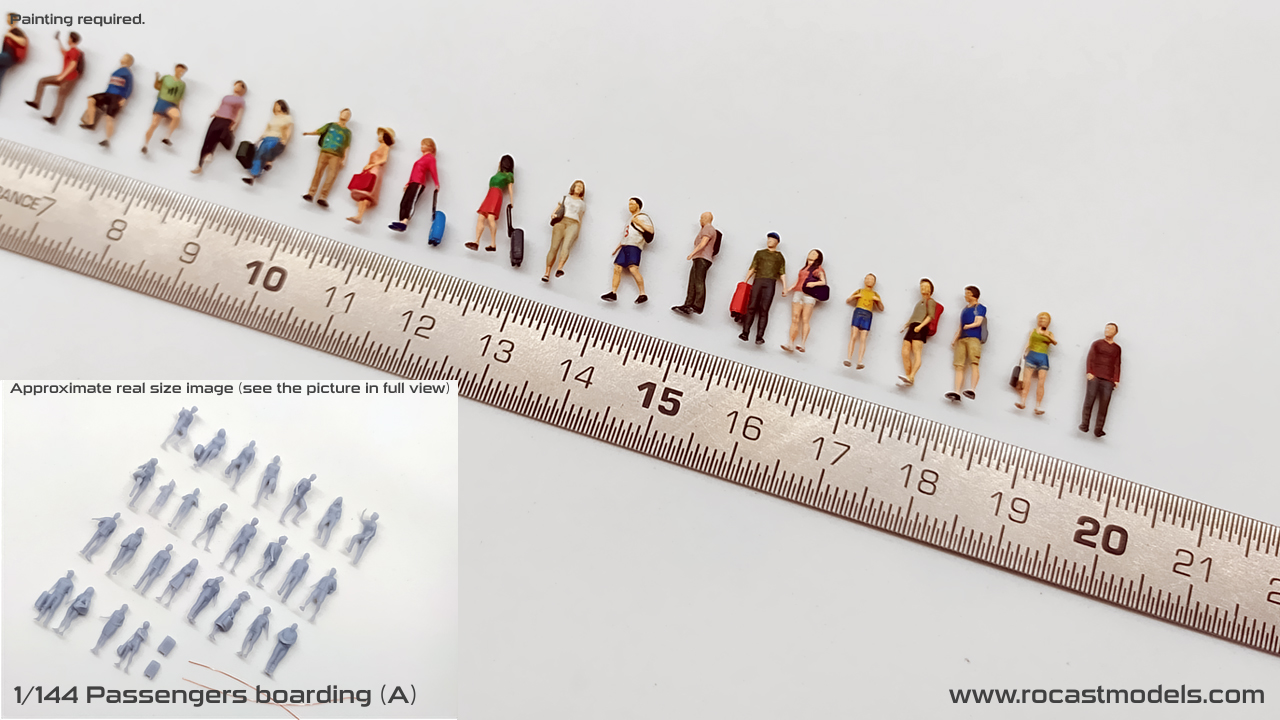 I would really love to release this set painted, but it is basically impossible for me, I have been painting those figures for a week, it was very time consuming because each one has a color that is not repeated in other figure, that makes things very slowly, honestly it took quite a lot of energy from me to paint such tiny details and I could not spare the time to make/prepare other units and/or advance with the current projects.
Despite the tedious work with the figures, I still had some time to do some more progress with the 787 galleys as well, the forward and center galleys are done, however, the rear galley and the cockpit are yet to be done, let's see if I can make it to the deadline I set.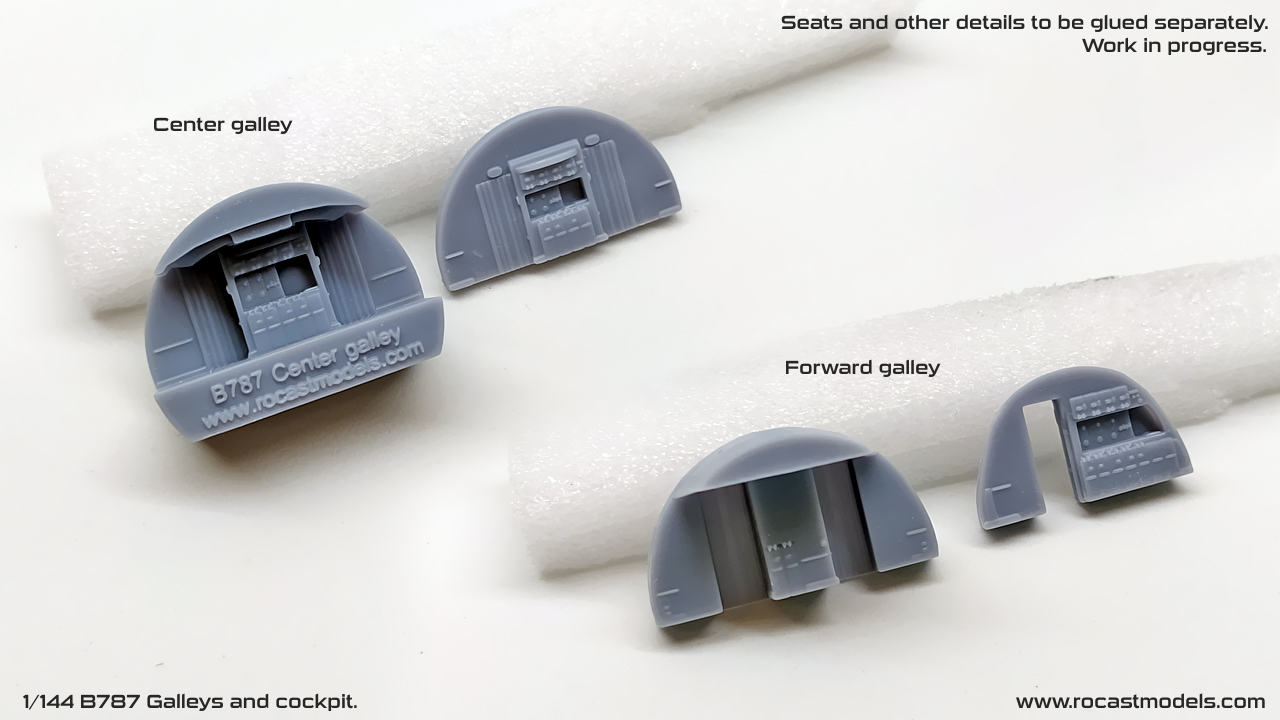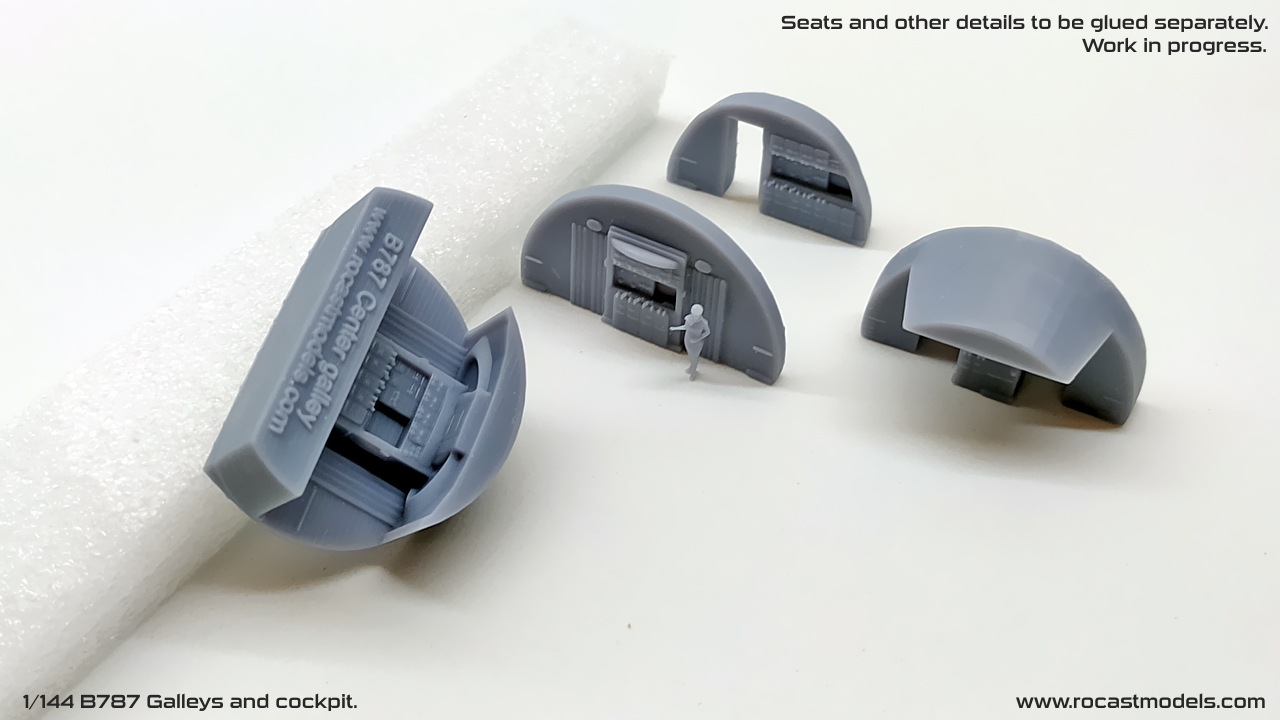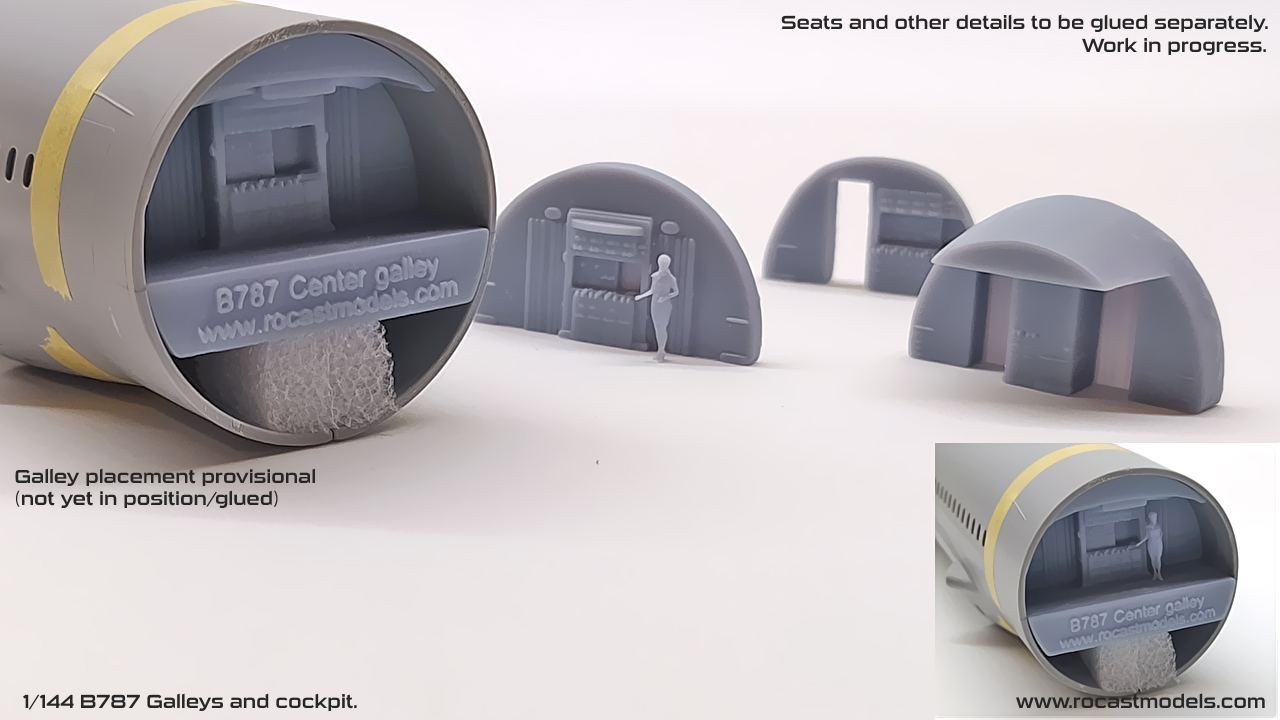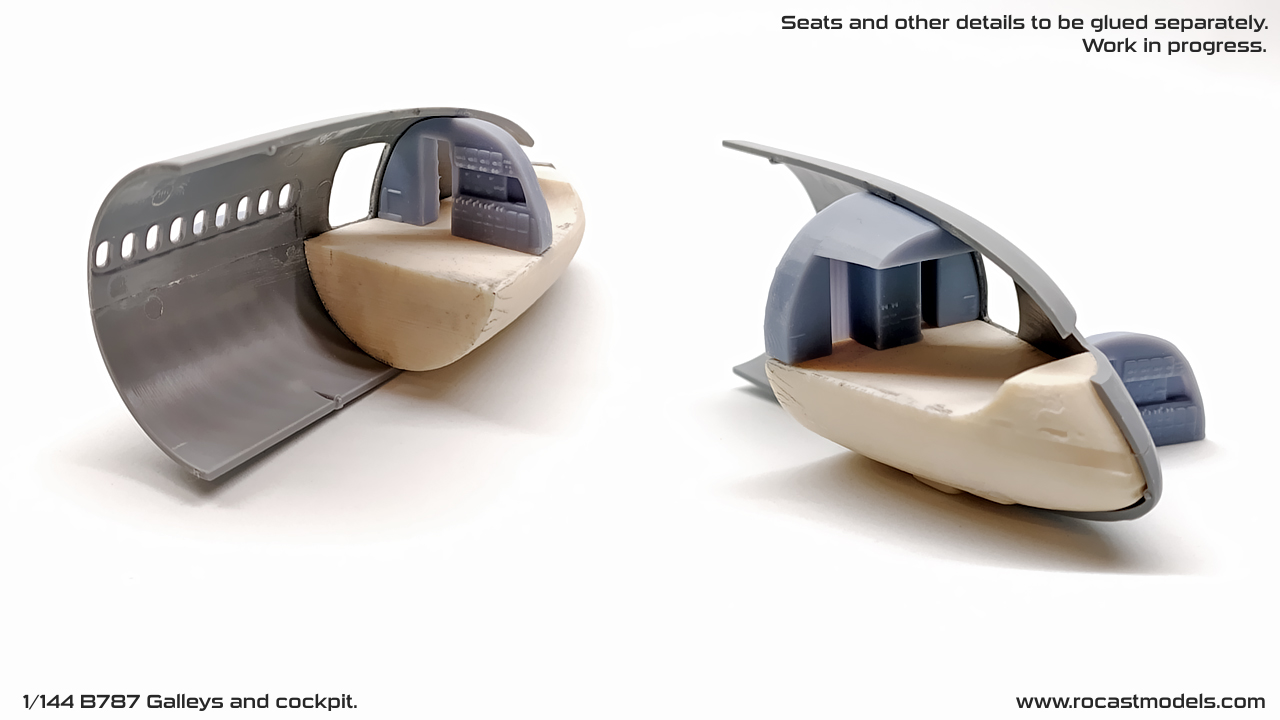 That is all for now, tomorrow I am setting back in stock the 1/144 stairs truck, 1/144 passengers, 1/144 flight crew, the 1/144 LEAP-1A and PW1000G engines and will be presenting the product page for the 1/200 belt loader which I will set in stock as well as the 1/200 AST-1 F600 pushback on Friday 30th.
I have added the GSE step by step building page on the top menu of the blog, you can check out the first GSE guide I wrote about the 1/144 Stairs truck TLD ABS1740 model.
Best wishes and stay safe!
Guillem