Hello everyone,
It has been some time since I last wrote an update about the cargo project I am currently working on. I am very happy to say that the project is moving forward after finally figuring out which were the issues with my printers. It turns out it was a bad resin bottle, despite it was still at 1.5 years from the expiry date. Nevertheless, that made me learn new things as well as improving the equipment that I am using.
As you can see, I also have done some visual changes to the blog and to the newsletters, however, I still have a lot of work to do to reorganize the contents of the website which are currently not organized very well, I want to have better sections with more galleries about what I do as well as tips and tutorials and assembly processes, in the end, something that a new comer could see from a click away what is the blog and my work about.
Here are some renders of the 1/144 scale 747-8F/-400F cargo project which is intended to be used in conjunction with the -8i/-8F Revell kit: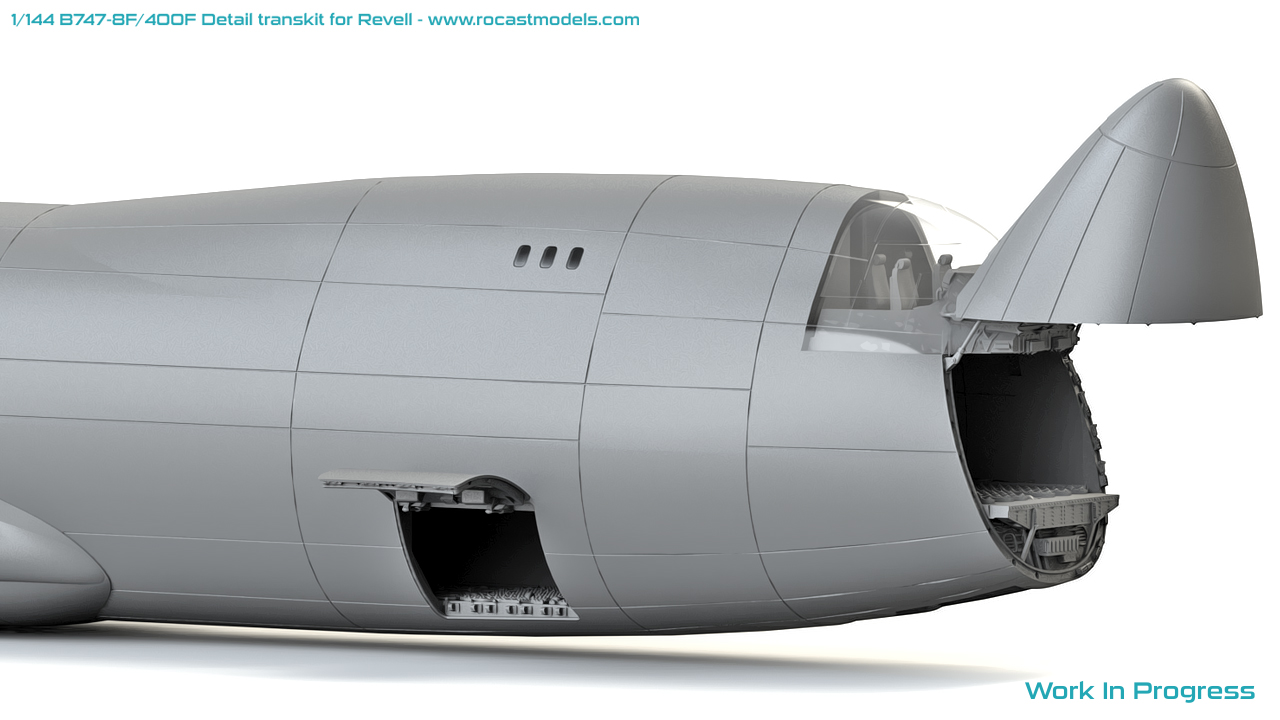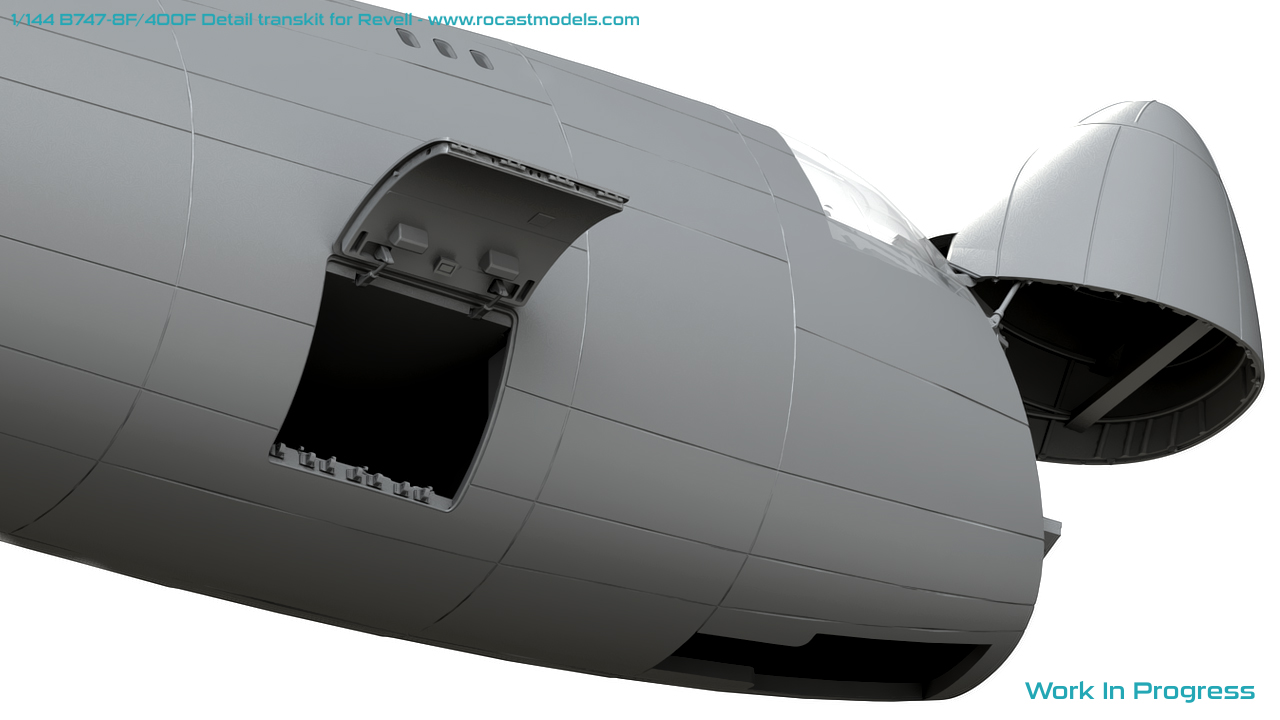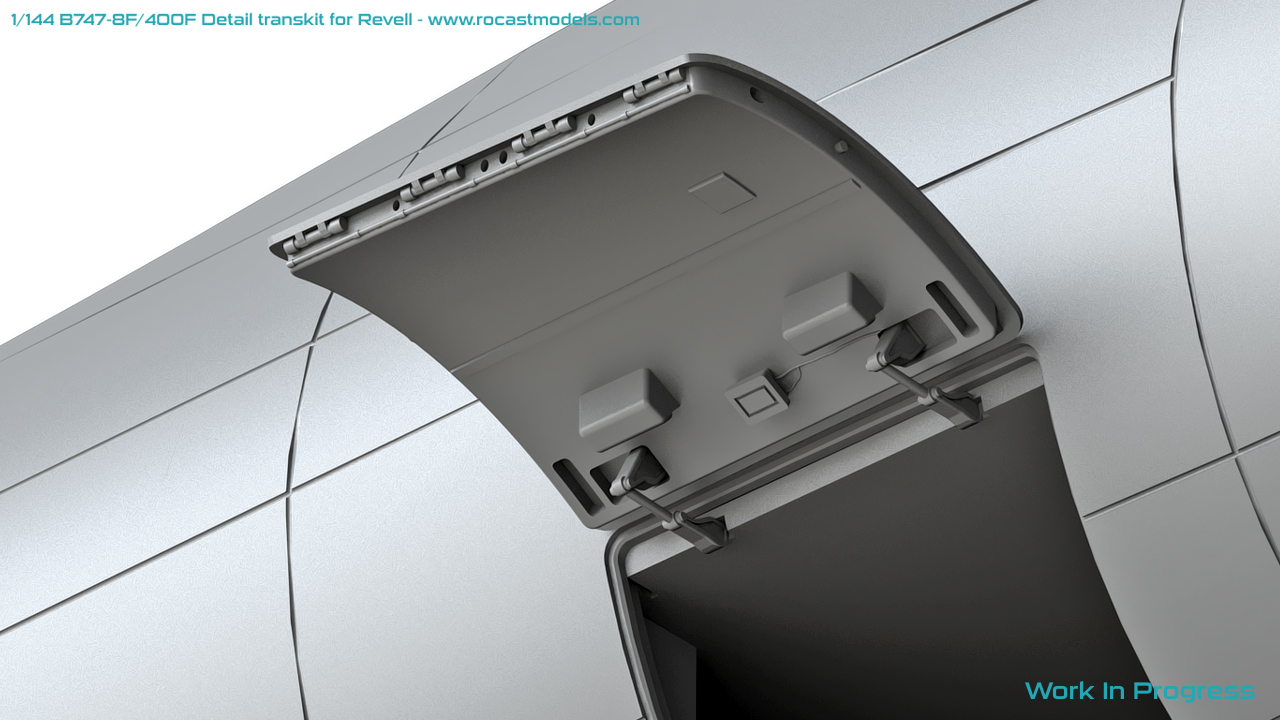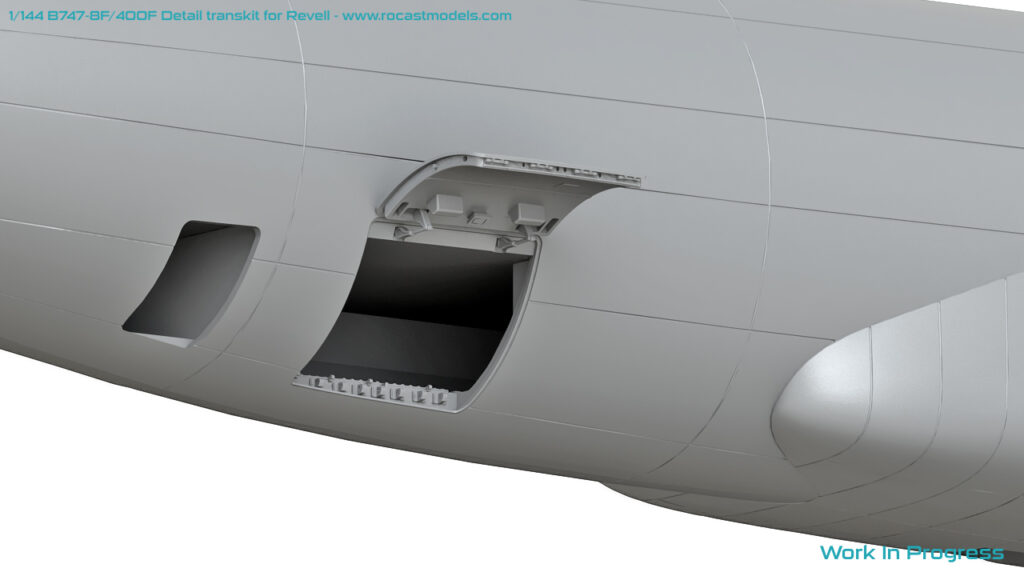 It has been quite complex to make these areas, it was all like an interactive puzzle. Also, there is work behind the computer, I am working on the lighting system which will also be included in this detail set.
The next step I will make is work on the bulk cargo door and the big side cargo door. There is still a lot to do, but design-wise, the hardest steps are done.
The 1/12 B737NG cockpit will also move forward soon. I am working on having the main structure completed, that is the left and right sidewalls as well as the main panel section.
Since I was able to fix the issues with my printers, production is resuming and I am also expecting to make the first 1/200 models soon, my intention is to release them (assembled) around mid-end December.
I hope to write another update soon, till then, take good care!
Best wishes,
Guillem