Hello all,
Last weekend I wasn't able to work and give an update on the 747 cargo and Leap-1A projects since I am very busy working with the decals. Everything is being finished and printing will start very soon as decals will be available on Friday.
I have been writing down some extra information for certain decal sets in which I give a tip for that specific livery on how to place a particular decal, specially cheatlines. I wanted to give as much information as possible.
Three new liveries will be available; the A350 Air China "Horticultural Expo '19" colors, the Hong Kong Express A320Neo and the Brussels Airlines A320.
All other liveries will also be available with the exception of  the A320 Lufthansa "Starhansa".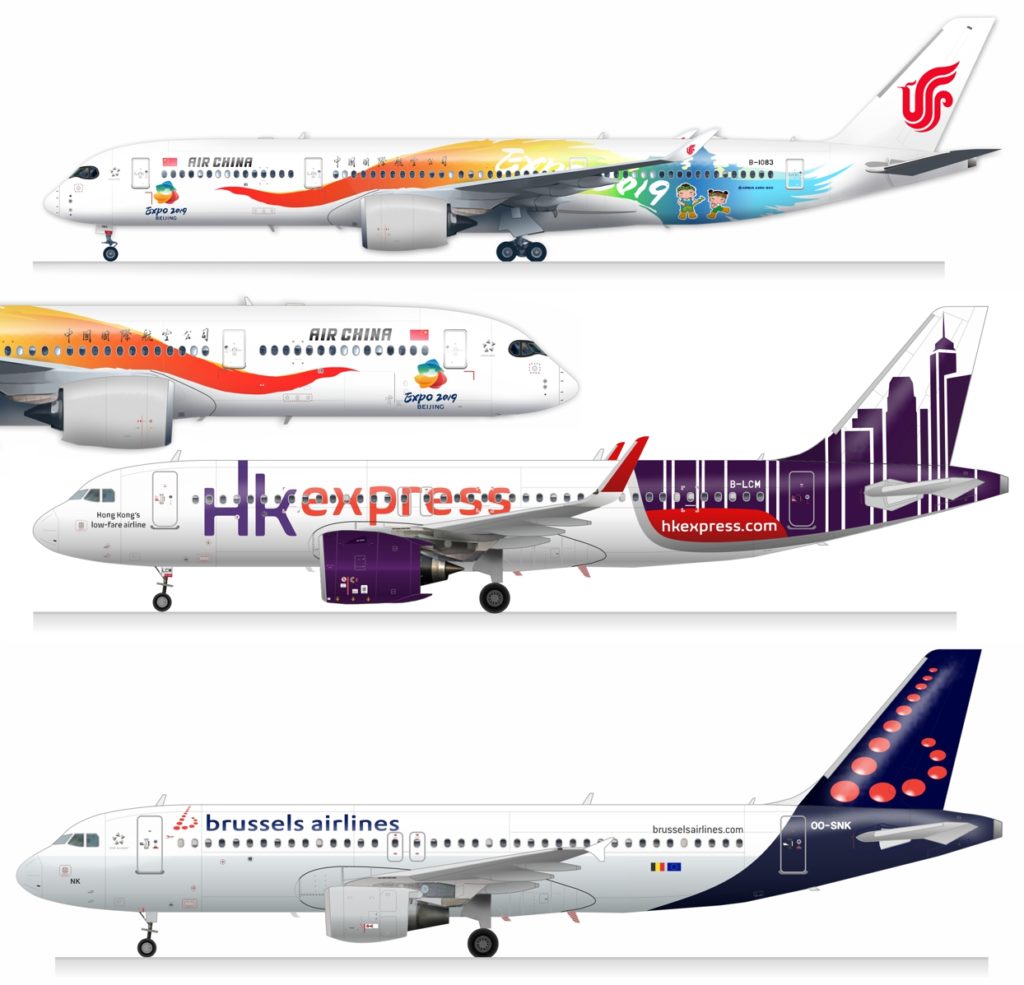 I will be updating the product images during the week.
I have been doing lots of testing during the last months and set up the decals to be printed as best as possible, I really hope you will like these decals!
Best wishes,
Guillem