Hello everyone,
The B787-8 / 787-9 rear galley is finally on its very final stage. The only remaining aspect to make are the decals layout.
The rear shell as well as its parts; doors, latches, handles, seats, PA etc are done. Because it would increase the cost of producing this, I decided to provide the forward module as seen in the picture, with the two toilet doors at each side, but provide up to 5 FA seats so that you can modify the module to decide which version to make, there will be more info on how to make those modifications (if you like) which mainly will be sand down / apply putty to cover the lines and make it a flat panel to allocate the FA seat. Two FA seats are always located at the rear module of the galley.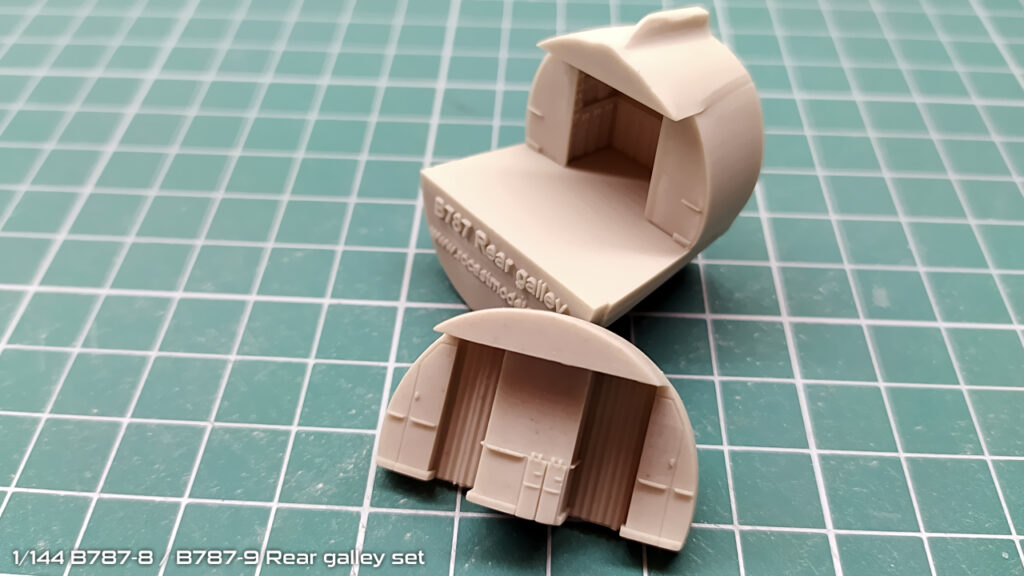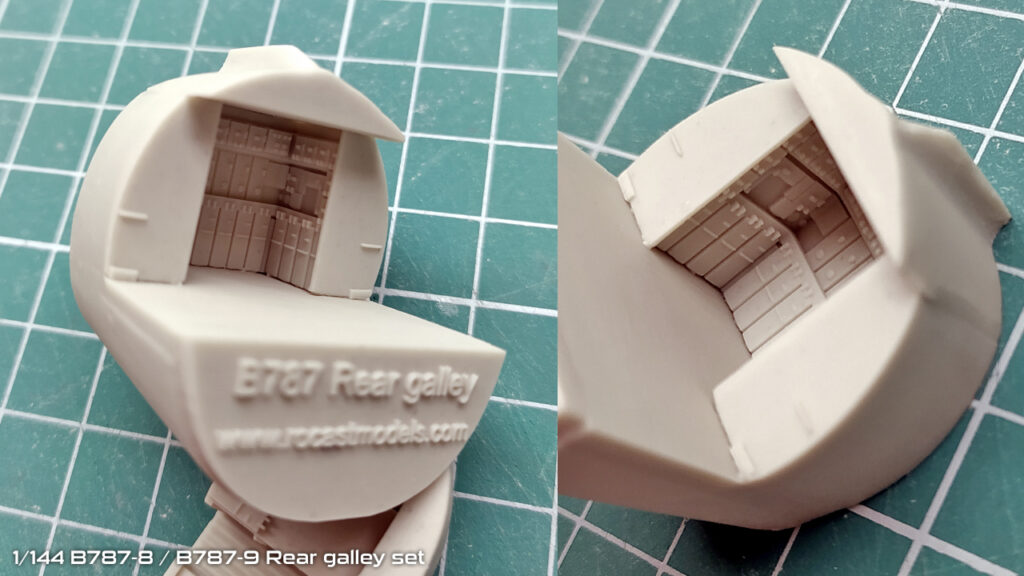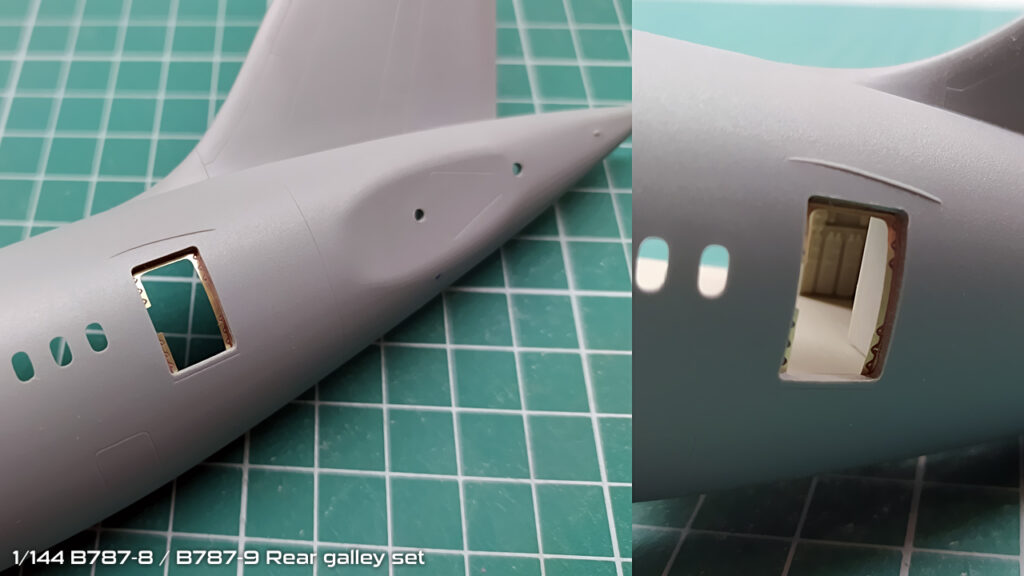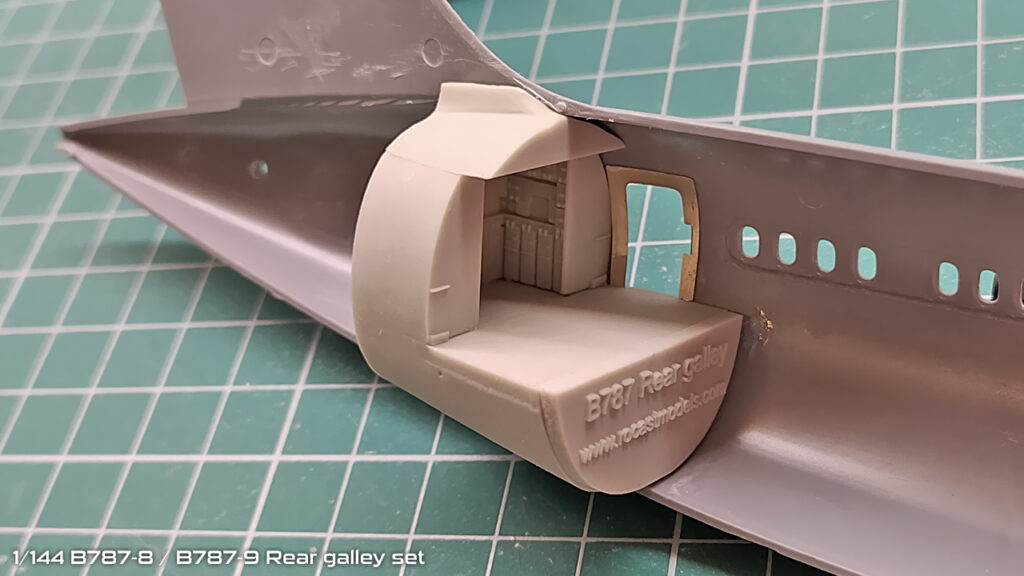 The blog has been silent for a little bit of time but that does not mean work has been stopped.
The B787-9 cargo holds have been started, later, a 787-8 version will be made as you know, the 787-8 is shorter than the 787-9.
The catering truck is also progressing forward, upon finishing the cabin, work is currently being done on the cabin interior and soon with the drive gear prior starting with the chassis.
Also, new units of items are being produced of which these will be added to the store at the end of the week:
1/144 LD3 Trolleys.
1/144 Baggage cart "closed type".
1/144 Baggage cart "open type".
Production of the next items has been started and will be available at the end of the month:
1/144 B787 forward galley/cockpit (in advanced preparations).
1/144 B787 center galley (in advanced preparations).
1/144 B787 rear galley (in advanced preparations).
1/144 Towbarless pushback AST-1 F 600
1/144 Cargo loader Commander FMC15i.
1/144 Medium / short haul flight crew figures.
I am trying to make sure to have all the GSE items as available as possible, so I will also be restocking the 1/144 GPU Houchin C690 soon.
Additionally, I am working on the first Youtube video which is going to be about the Commander FMC15i loader model and a build progress of it.
Still, I am fighting with the PE process thanks to the Brexit, which has basically left me without raw material to produce them as I haven't had news from the distributor since the last two months. I am therefore at the moment looking for different options which I am sure will work as well.
That is all for now, wish everyone can be safe and sound.
Guillem