Hello,
This weekend I want to share a little bit more progress with the current work.
I have been able to complete the B787 crew set which consists of; captain, copilot and three flight attendants that can be placed as desired since the B787 will have finally the three galleys released simultaneously once everything is back in stock.
The reason why I call it "B787 crew" and not "cockpit and galley crew" is because the pilot and copilot are seated on B787 seats, the same as those included in the cockpit/forward galley set.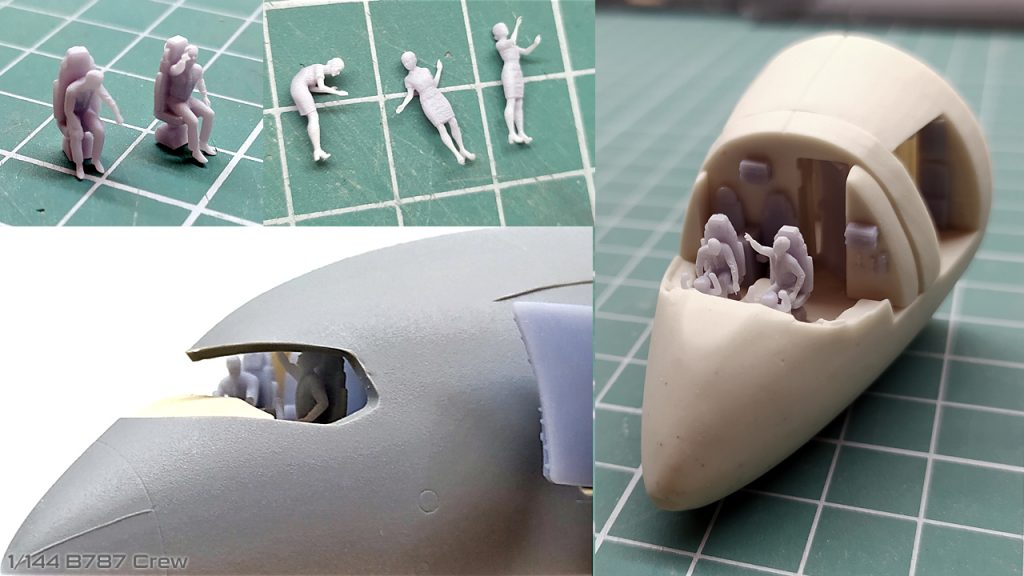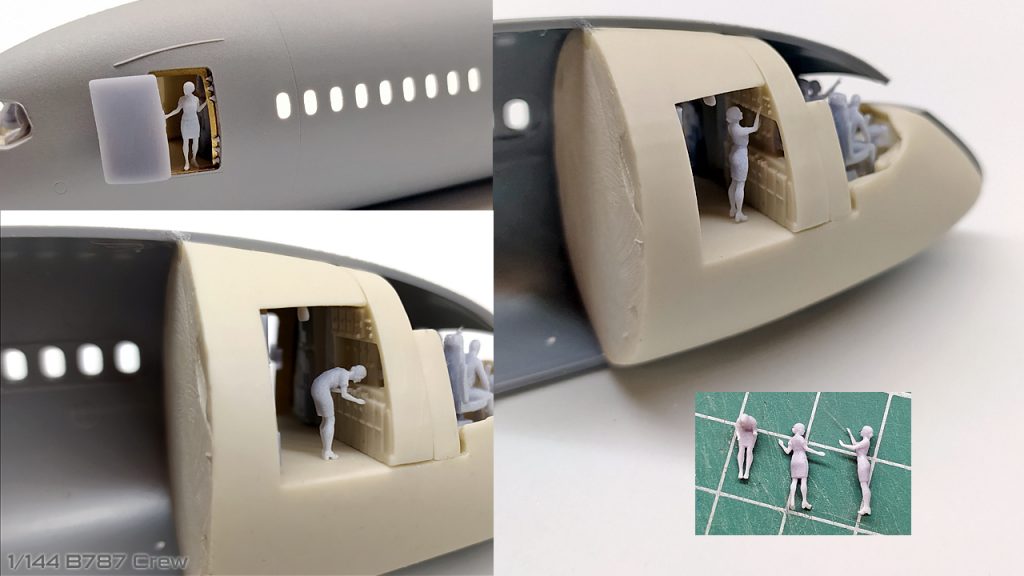 There has been a lot of work going on because since quite some time ago, I stopped using the first printer and not only have I changed the GSE parts (with their base and sharper detail with the new printer) but I also have been doing this for the rest of the figures, updating and converting them to be made in the new equipment.
So baggage workers had to be adjusted and converted, and the same had to be done with the short/medium haul flight crew.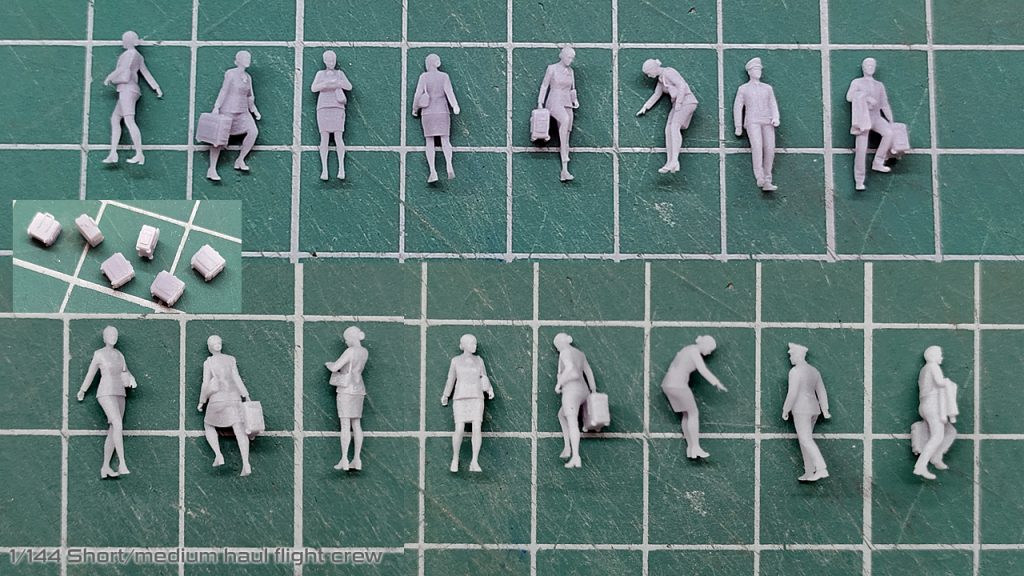 This took me quite a long time, especially because with the mess of files I can end up having, I could not find some important files of this set and some things had to be redone.
For example, the captain is now carrying his luggage with the baggage handle extended, (wires will be included as before) and the copilot is holding his jacket with his right arm.
Being able to have those items in sharper detail allowed me to add the straps on the flight attendant's handbags which were done with wire previously.
I will probably be doing some other different styles as I am aware not all flight attendants have a bun hair style, and I am also aware of the existence of male flight crew, so I will be working on this in the future. I know that some have quite specific clothing like Emirates crew, so I would like to take note of those small details and perhaps, have specific crew sets.
This converting work also has to be done with the passenger figures, I need to convert them again and this may take some extra time.
The PE process is advancing very well. I have a big relief with that, but I still have to make the units of the container transporter's platform (its parts are already done) and make the units of the Envirotainer container.
Everything takes time and patience is very much needed, but I am working with every aspect I can so that things can be available at once. As I am starting to package the first units, I will also be taking the product photos with the new parts for each GSE model.
Once things are finally done, I will be able to continue with the current projects for which I am really eager to progress with.
I hope to share some more progress in the next few days.
Take good care everyone!
Best wishes,
Guillem